Chinese, Australian representatives share thoughts at online symposium on fighting against COVID-19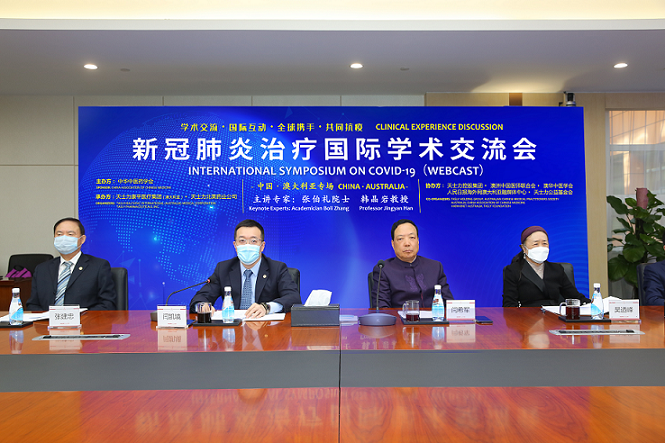 BEIJING, April 6 (Xinhua) -- An International Symposium on COVID-19 between Chinese and Australian representatives was held via webcast on Saturday to fight against the epidemic.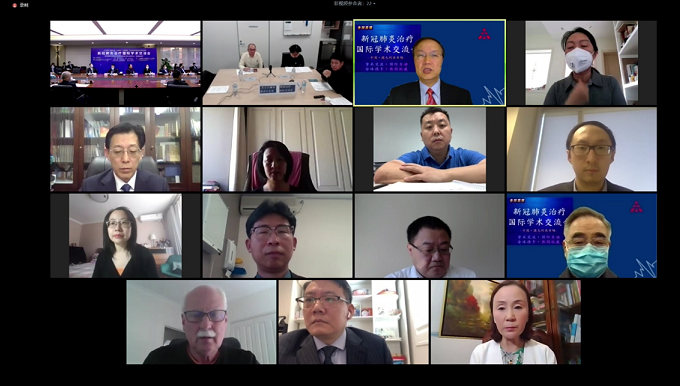 Traditional Chinese medicine (TCM) experts, scholars, entrepreneurs and international students from 18 venues in China and Australia participated in the online conference to exchange views on the role of TCM in preventing and treating COVID-19.
The symposium is expected to better control the epidemic, find the best solutions and contribute to the global fight against COVID-19.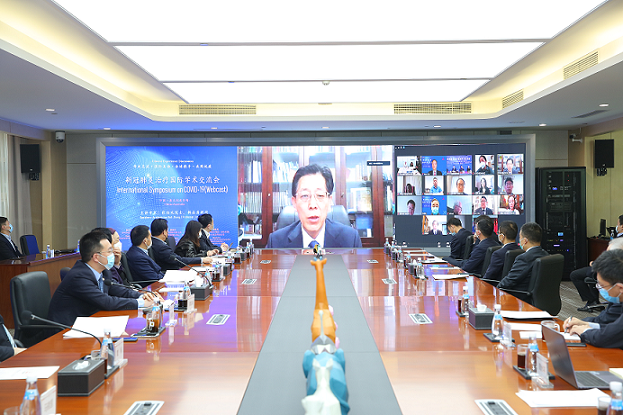 Wang Guochen, secretary general of the China Association of Chinese Medicine, delivered a speech on behalf of president Wang Guoqiang. According to Wang Guoqiang, the combination of TCM and Western medicine has been a highlight of China's prevention and control of COVID-19.
Lu Ping, Counselor for Science and Technology of Consulate-General of the People's Republic of China in Sydney, said that the COVID-19 pandemic has once again demonstrated that mankind is a community with a shared future that shares weal and woe.
Yan Kaijing, executive chairman of Tasly Holding Group, pointed out that Tasly, as a Chinese pharmaceutical company based in the city of Tianjin, has increased research and development as well as production of anti-epidemic medicine, and adjusted production capacity to offer medical support to the frontline.
At the same time, Tasly has been actively committed to promoting the internationalization of TCM. In recent years, a number of demonstrative research institutions and medical service centers have been established by Tasly in the United States, Australia, Europe and other countries and regions to share the diagnosis and clinical experience of TCM with the countries throughout the world, said Yan Kaijing.
Zhang Boli, a member of Chinese Academy of Engineering, mentioned that TCM has played an important role in fighting against COVID-19. The epidemic has brought an opportunity for the development of TCM.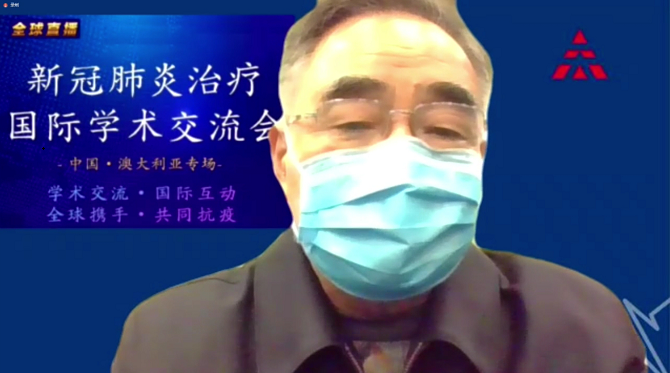 Yan Xijun, vice president of China Association of Chinese Medicine and chairman of Tasly Holding Group, said that this exchange is expected to enhance people's understanding on epidemic prevention and control.
The symposium is sponsored by China Association of Chinese Medicine, organized by Taslyhealthpac International (Australia) Medical Corporation and Tasly Pharmaceuticals, Inc., and co-organized by Tasly Holding Group, Australian Chinese Medical Practitioners Society, Australia-China Association of Chinese Medicine, Tasly Foundation and Haiwainet Australia.
---